FAQs
How long does tallow last?
Tallow will last 6 months all the way up to a year at room temperature (depending on how its rendered) and several years in the fridge or freezer. As long as no moisture has gotten in it.
Is tallow safe for all over the body?
Yes! Tallow is safe on every area of the skin including face and privates for any diaper rashes. We don't recommend putting the essential oil blends on any sensitive areas, the unscented will do!
What if I receive my Tallow product melted?
During the summer months it's difficult to prevent the tallow from melting, but don't freight! It does not affect the integrity of the tallow. It will still be tallow and have all the same nutrients and benefits. What it will affect is the consistency of the product. If you ordered a whipped balm, it will not remain whipped but be more of a solid consistency. We recommend if it is completely melted to stir ir or shake really well with the lid on and pop it in the fridge until it solidifies again. Mixing it ensures no separation when it cools again. If its grainy we recommend remelting the tallow and giving it a good mix then sticking it back in the fridge for an even cooling. This will remove the graininess.
where do you get your beef fat?
We source our kidney fat from a local farmer who raises his own cows and has processes them periodically. We receive the fat immediately after processing. Its very fresh, and handled with care. They are raised close to the New Mexico border on over 60 acres.
how do you render your tallow?
We chop it up in tiny pieces and remove any meat on it, then we put it in a huge pot, and cook it low and slow. Its strained several times through a very fine strainer. We have purified our tallow for a long time now and we are choosing to not purify it anymore. After much research and lab testing, we feel this preserves the integrity of the tallow and makes it truly shelf stable. Our kidney fat is very high quality and doesn't need any additional purifying. There is much information out there about only doing the dry method and how it preserves the vitamins and nutrients which is what makes tallow so beneficial for the skin. Read about it in our blogs (Is Purifying Tallow Necessary? – Grassland Beauty) and a second blog by Mrs. Shalley Carrell (Delving Deeper into the Impact of Tallow Purification – Grassland Beauty)
is tallow better than plant based?
Absolutely! Kind of-the difference between plant based and animal-based skin products is huge. Plant based products can't seem to penetrate the skin as deeply as tallow can due to the fact our skins sebum is made up of a wax esters, fatty acids, and squalene which is more close to tallow than plants. Tallow contains stearic and oleic acids which our skin does also. tallow is almost 50% saturated fats and our skin drinks it up. Plants are amazing for skin as well, but in our opinion tallow seems to provide deeper benefits.
Will Tallow cause my skin to breakout?
That depends entirely on your skin type. If you are very acne prone and have oily skin then tallow may not be the best option for you. Tallow is very high in palmitic and stearic acid which can clog pores (not typically) and be problematic for oily skin. Other factors can influence this such as the quality of your kidney fat and how its rendered. Tallow is not completely non comedogenic, it is similiar to coconut oil in saturated fats but not as comedogenic. I always say give it a try and if your skin cannot tolerate it then don't use it at least not on your face. I would also address other issues with you skin before concluding that tallow wont work for you. How is your gut health? Hormonal health? Are you washing your face with harsh cleansers? There's a lot of moving pieces to this puzzle that need to be addressed. Most people we have found love tallow on their bodies and faces and have no issues with it. 
What other uses does beef tallow have?
Tallow can be used in place of cooking oil, it can be used as a diaper rash cream, it can be used as a sunblock when mixed with other ingredients, it can be used as a hair and face masks. It is an excellent makeup remover. It's safe enough to be used on our pet's skin (minus essential oils), it can be used in soaps and for cleaning, and as a beard balm or base in shaving cream. It was even used to lubricate car parts long ago. Candles also! It's endless.
Why haven't I heard about beef tallow?
it seems that heavily processed fats/seed oils have taken the place of tallow, and lots of people have moved to more vegan friendly options. But they miss all the amazing health benefits that tallow has.
 Where do your fragrance oils come from?
WE ONLY USE OUR FRAGRANCE OILS IN OUR SOAPS. We purchase our fragrance oils from reputable companies that are phalate free and within the safe usage rates. If you want to know exactly where our fragrance oils came from in your purchase email us and we will let you know! Our main companies we buy from are Brambleberry, Bescented, and Nurture Soaps. Being that soap is a wash off product and only in contact with the skin for around 30 seconds, we feel fragrance oils are a nice addition to our lovely soaps without damaging the epidermis layer. We also offer essential oil soaps.
What if I receive damaged items or that leaked?
reach out to us through email or phone number with your name and order number and we will refund or replace as long as it's within the thirty days.
Can you do custom orders/party favors? 
Yes! Please contact through our email and let us know what you're wanting, and we can let you know if it's doable. Keep in mind we are a small business so orders for over fifty items is not something that we will likely take on. 


Does Grassland Beauty do wholesale orders?
Maybe! At this time, we are figuring out if wholesale orders are doable for our workload. We are a small business, a one woman show, and to make a huge order for a wholesale price is something we may or may not be able to do. Reach out to us at our email jentallowlady@gmail.com and let us know what you're wanting, and we can let you know pricing and options available.


How often do you add items? 
We try to add items every month to our shop. Soaps are fleeting, some are one time only sales, but our tallow skin products will be permanently in our shop.
Can I cancel my order?
We accept cancelations for up to 6 hours after order is placed, there are no guarantees after this time frame. If you made a mistake, please contact us!
Do you accept returns or exchanges?
It entirely depends on several factors. If you received your item and have not opened it and decided you did not want it, we would be open to accepting a return and refund or exchange. If it's been opened and used or your original order date was longer than 30 days prior than we would not accept the return. 
What if my skin has a reaction?
If there is something your skin is not tolerating in one of our products then stop using immediately and reach out to us to let us know, we may be able to help. If you're having an allergic reaction to something, then go to the emergency room or doctor.
Do you do sales?
Yes! Every month we at least run one sometimes 3 sales. We post about it on our Instagram account @_grassland_beauty_.
Learning more
Grassland Beauty is committed to using the purest and highest quality ingredients. Having first hand experience working with herbs, botanicals, actives and remedies utilized in the formulating we do. We source most ingredients locally and always support small businesses.
Visit our Blog
Learn right along side us about what we are studying and reading about. Our blog covers everything from skincare, diet, lifestyles, natural living, myths and truths. In many of our blogs we pour through scientific studies to try and understand not only the skin barrier but what ingredients are and how they affect the skin.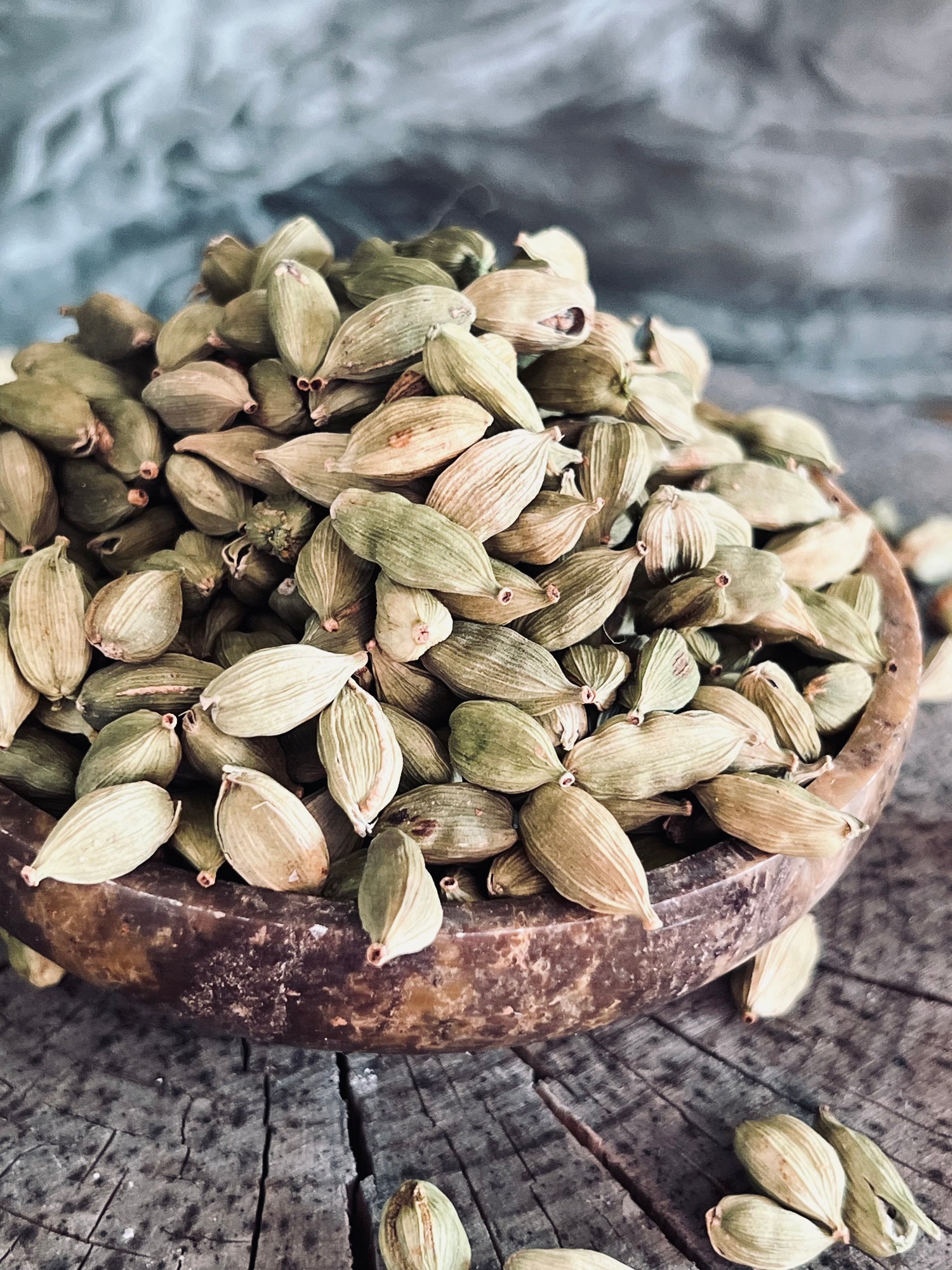 Thoughtfully chosen ingredients
Nourish your skin and bring healing to your skin barrier with our nourishing and healing products.
Each product is safe, gentle, effective and thoughtfully crafted for all skin types.
Featured collection
Skincare plays a pivotal role in our daily routines, shaping how our skin reciprocates its care. Explore our extensive array of skin-healing formulations, meticulously crafted to nurture your skin's well-being.