Regular price
Sale price
$28.00 USD
Unit price
per
Sale
Sold out
This salve contains several natural healing herbs of the Sonoran desert here in Southern Arizona. We've taken some of the most potent healing herbs of the southwest and through our dual extraction and infusion methods we've produced a powerful salve that can be used for major skin healing. 
Cottonwood buds contain Salicin which is the ingredient used to make salicylic acid. Salicin acts as an anti-inflammatory agent on the skin aiding in healing with rashes, wounds, skin conditions and insect bites. Cottonwood buds contain terpenes which can help with fine lines, phenolic compounds which have antioxidant properties and help with free radicals on the skin. They can help balance oil production also. They also have malic acid and mannitol which are both humectants and help seal moisture in skin.
The Chapparal is from the family of the creosote bush, its an amazing desert shrub that has long been used by the native Americans and desert locals for its healing properties. Its known to be antifungal so it can be helpful to use on fungal infections of the skin. The smell can only be described as the desert when it rains. It contains nordihydroguaiaretic acid or NDGA Which has been shown in studies to have anti-cancer properties, but more research is needed to prove these benefits. This herb is a wonderful herb to use for a salve due to its ability to inhibit bacterial growth on the skin. This herb is so potent that it can be used on cuts and scraps to help prevent infection.
Yucca root is a wonderful herb to reduce oxidative stress on the skin due to its photoprotective properties. Yucca root has also shown to be high in vitamin c and folic acid which when used on the skin has healing benefits. 
We've infused these herbs into our hand rendered tallow from Arizona cows, and locally sourced jojoba oil. Everything in this salve is locally sourced. The combination of the tallow and jojoba oil make for a gentle soft moisturizing penetrating salve that will soothe very irritated skin. We recommend those who struggle with psoriasis and eczema to give this a try.
This has a possibility to irritate sensitive skin types, so we recommend doing a test patch. Discontinue use if irritation occurs and reach out to us!
Suggested uses: Cuts, Scraps, Burns, Skin conditions like Psoriasis, Eczema, Rashes, Fresh tattoos, 
We dont recommend using this salve on children younger than 1 years old.
Ingredients: Grass fed tallow, Organic cold pressed Jojoba Oil, Chapparal (Creosote Bush), Cottonwood Bud extract, Yucca Root.
Share
View full details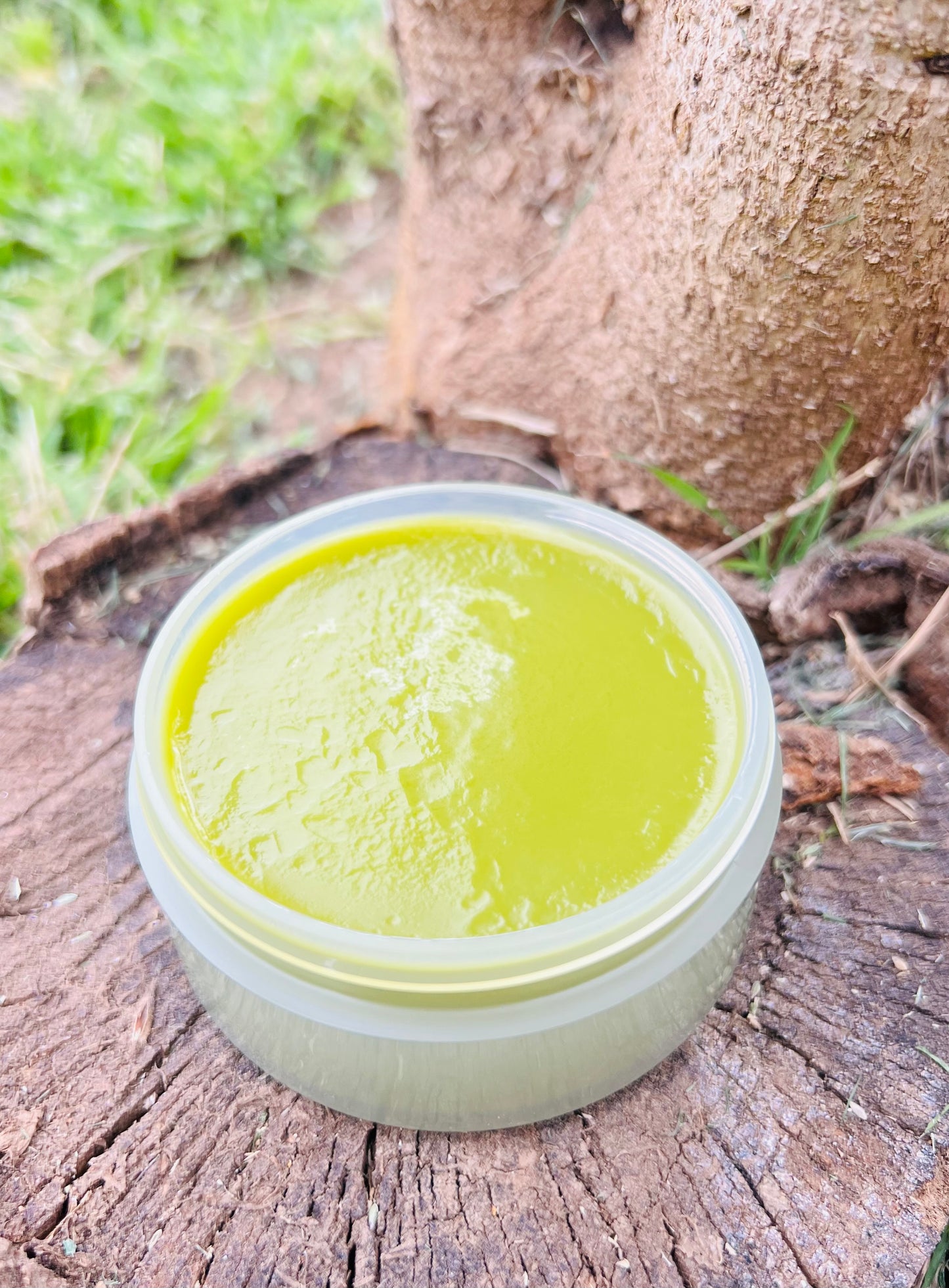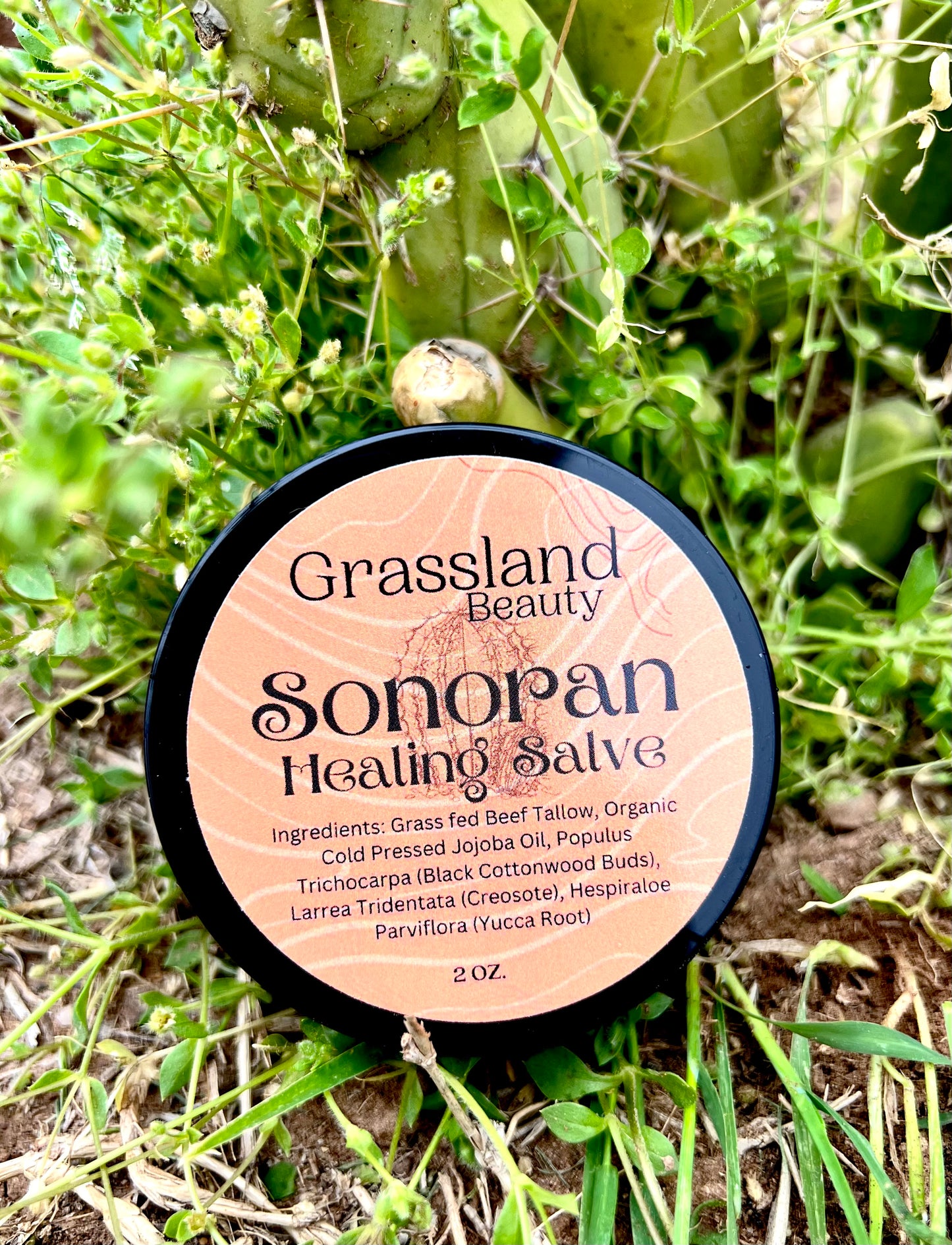 So Good
Working amazingly well, and quickly too, on some patches of eczema on my ankles. My skin is super soft and healing after only a few days of use!!
Love your product
I'm excited to try some new and natural products for my skincare routine. Loving it so far.
This salve works!
I absolutely love this salve. I love the natural scent and the color from the herbs used in it. I use it on everything! My sons eczema, cuts, scrapes, and everything else. It works like a charm. It's really an amazing salve.
Helped my dermatitis!
I have a patch of dermatitis that covers the entire top of my foot and ankle due to an allergic reaction. I make my own balm for eczema but felt I needed something a little more potent and targeted for this particular rash. So I tried the Sonoran Healing Salve because of the genius combo of creosote, yucca, and cottonwood bud. After the first day the swelling went down and after using it for 5 days the redness and itching is finally at bay. It's on the way to healing, thanks to this wonderful salve!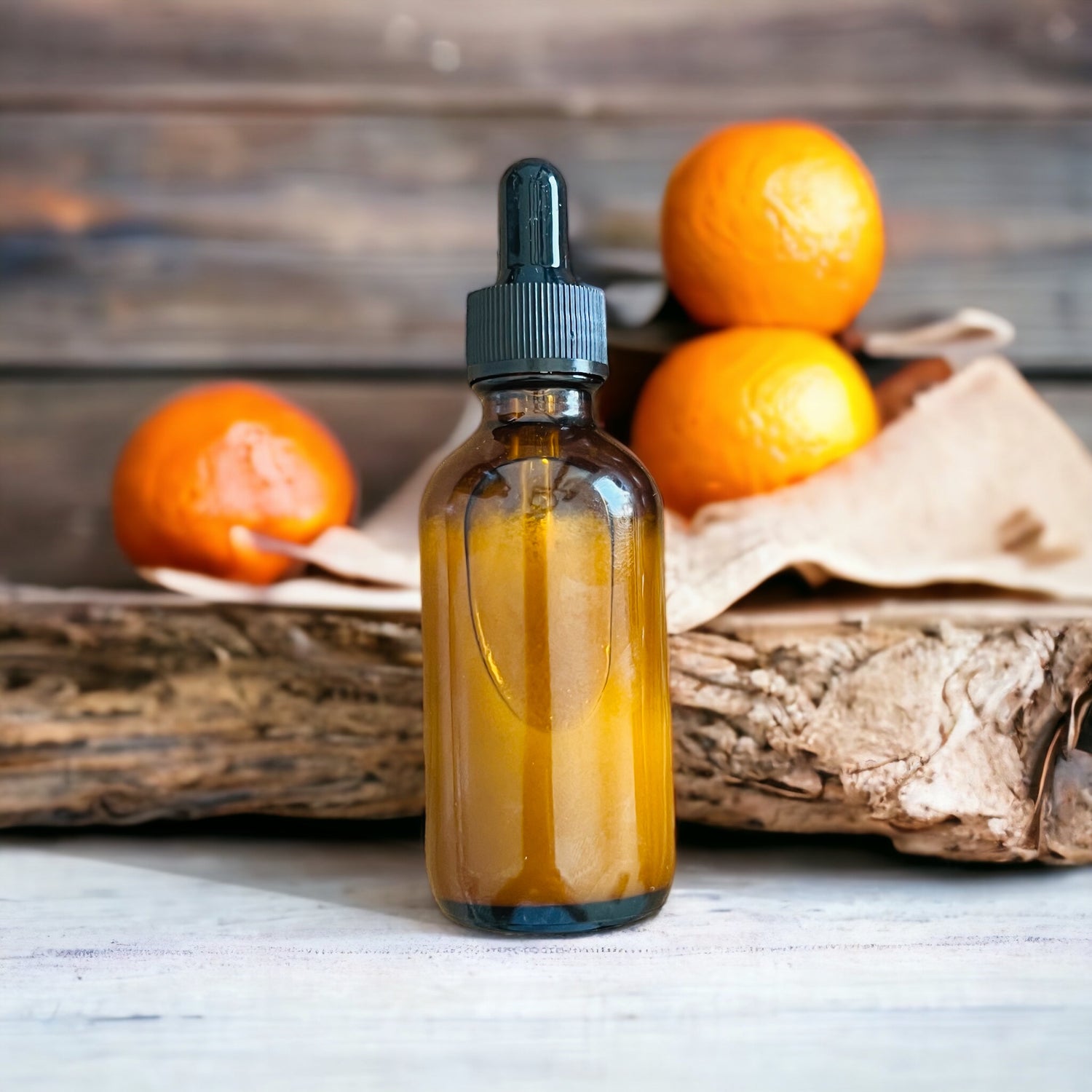 Our leave on products and our soaps
We choose to utilize what is minimally processed for our leave on skin products. We also thoughtfuly curate our formulas to provide the most benefits directly to the skin barrier. This means we do not ever use fragrance oils or essential oils in our leave on products. We do love to use them in our soap products. Check them out here: Soaps