Regular price
Sale price
$30.00 USD
Unit price
per
Sale
Sold out
This skin salve harnesses the power of various botanicals to address uneven and damaged skin. It's versatile and ideal for daily facial moisturizing or application anywhere on the body.
Key Features:
Moringa leaves and flowers: Rich in vitamins C and A, they help encourage and boost collagen production, aiding in softening fine lines.

Basil leaves: Astringent properties keep the skin clean and benefit oily skin. They contain flavonoids, carotenes, and ursolic acid, helping in promoting even skin tone.

Mulberry Leaves: Anti-tyrosinase agents slow melanin production with Mulberroside F, Betulinic Acid, and oxyresveratrol.

Lady's Mantle: Salicylic Acid and flavonoids help combat acne and blemishes.

Rose Petals: High in vitamins, they contribute to skin tone evenness and hydration.

Orange Peel: A natural source of minerals, calcium, potassium, and magnesium for added brightening.

Licorice Root: Contains Glabridin, which helps inhibits tyrosinase, reducing melanin overproduction.

Myrrh and Benzoin Gum Resin: Powerful astringents aid in easing inflammation, promoting clear and glowing skin.

Jojoba Oil: Non-comedogenic and quick-absorbing, leaving skin soft and supple.
This salve results from an extraction and infusion process to maximize its effectiveness in repairing damaged skin. It features a pleasant herbaceous fragrance that dissipates after application. Notably, we've wild-harvested several ingredients and exclusively use organic fresh herbs, ensuring top quality.
This comes in a 2-ounce recyclable plastic wide mouth jar. This will be packaged in a metal tin going forward.
Ingredients: *Grass fed tallow,* Jojoba Oil, *Moringa, *Basil, *Mulberry, *Ladys Mantle, *Rose, *Orange Peel, *Licorice Root, *Myrrh Resin, and *Benzoin Gum Resin
*Denotes and Organic Ingredient
*******Directions******
Use this on any area especially the face, rub in well. Start with a small amount as you don't need a lot. Use with one of our hydrosols to really add moisture. Apply after hydrosol is sprayed on the face and run into wet hydrosol.
*These statements are not evaluated by the Food & Drug Administration. We do not claim or guarantee that our products can cure, treat, or heal any disease or wont cause irritation. We are not responsible if irritation occurs.
Share
View full details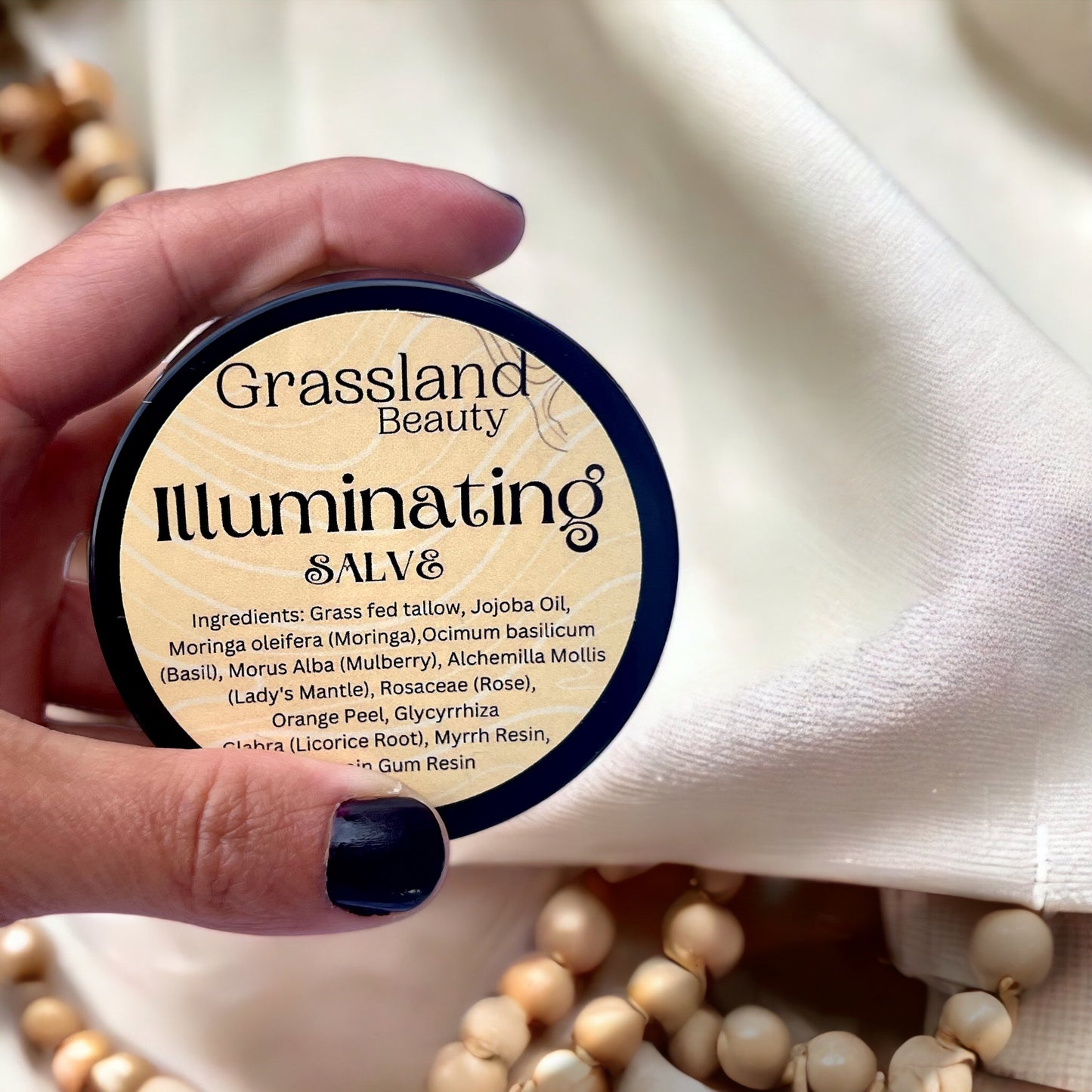 not greasy!
I received my order yesterday and used it on my face and hands last night. I expected it might feel greasy but it soaked right in and my hard working hands and cuticles were immediately so happy. I await to see the benefits on my aging facial skin from too much sun bathing as a kid, so many moons ago.
Ditched my usual stuff for this!
This product is amazing! I normally use Cetaphil, though I wanted to try a more natural product. I have extremely sensitive skin and my face has been loving this! I only have to use it once in the morning, whereas with Cetaphil I would have to apply multiple times in a day. It smells and feels great. Thank you!
Wonderful products
Excellent! Another great product and the best customer service!
Perfect Moisturizer
I rub oil into this and it's a perfect moisturizer. I love the little gold sample jar. I will purchase the gold balm next. I'm so excited I found your company.
Love this stuff!
I use this as my daily facial moisturizer and i don't think i could live without it! It is so hydrating and doesn't leave an oily residue at all. Its super silky smooth and keeps my skin moisturized all day. Even in the dry winter months.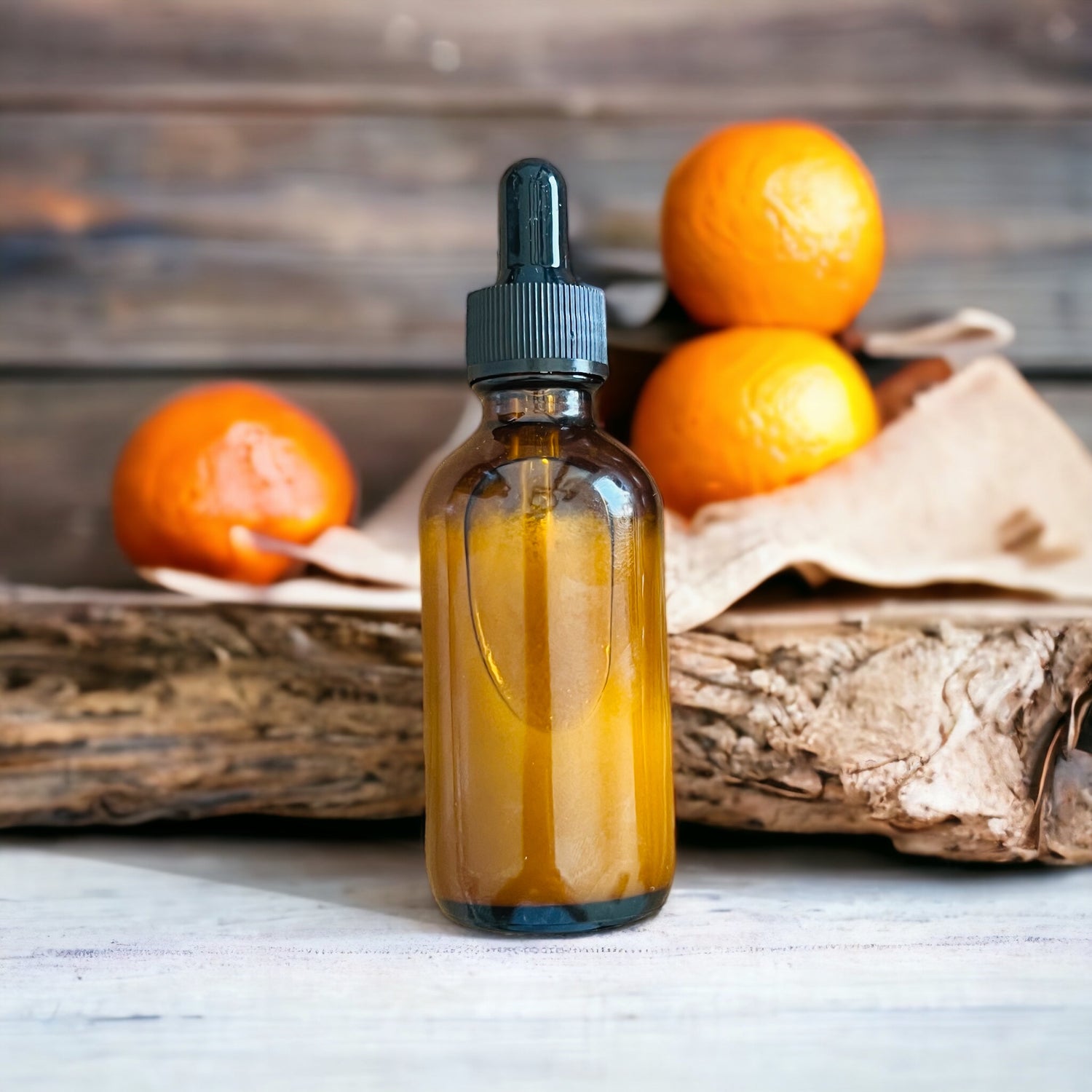 Our leave on products and our soaps
We choose to utilize what is minimally processed for our leave on skin products. We also thoughtfuly curate our formulas to provide the most benefits directly to the skin barrier. This means we do not ever use fragrance oils or essential oils in our leave on products. We do love to use them in our soap products. Check them out here: Soaps