Regular price
Sale price
$32.00 USD
Unit price
per
Sale
Sold out
Introducing the Reishi Silk Ceramide Cream, a true reflection of its name. This exceptional cream glides onto your skin as smoothly as silk, delivering a nourishing blend of ceramides, reishi extract, tallow, frankincense & Myrrh Resin, and Sage to pamper your delicate facial skin.

This powerhouse, water-based cream is designed to harmonize with your skin's natural barrier, providing deep hydration and protection. Suited for all skin types, especially acne-prone skin and sensitive skin. This lightweight formula is a game-changer.

This cream complements other products in the Opulence collection, showcasing its versatility as a lightweight, nurturing, and barrier-supportive solution. This has a natural refreshing fragrance of Frankincense, myrrh and sage.

Ingredient Highlights:

Reishi Extract: Crafted in-house, this extract boasts skin-friendly properties, making it an ideal ally for mature aging skin. Its potent antioxidants reduce redness and enhance hydration.

Frankincense & Myrrh Resin: These resins possess remarkable skin-healing abilities. Their astringent nature supports skin elasticity and helps combat bacteria, making them invaluable for acne-prone and inflamed skin.

Sage: Abundant in plant compounds like phenols, Sage aids in hydration and blemish control, all while delivering a unique aromatic experience.

Ceramide Complex: Renowned for its role in bolstering the skin's protective barrier, ceramides offer vital hydration, preventing dryness and irritation. These lipids mirror those naturally found in our own skin.

Tallow: We've harnessed the incredible skin benefits of tallow in this formula. Serving as the ultimate occlusive, it fortifies your skin barrier with an additional layer of protection. Yet, we've kept the tallow content minimal, ensuring a moisturizing sensation without the heavy feel.
Hydroxyethyl Urea-An organic compound naturally present in human skin that helps with skin hydration levels. It is a humectant and moisturizer and can aid with many skin issues such as acne, fungal problems, scaling, and encouraging our corneocytes to shed easier contributing to a faster cellular turnover rate.
Who is this for?
This cream is suitable for all skin types especially acne prone and mature skin.
How to use:
We always recommend a small patch test to check for any irritations.
Apply a small amount to your fingertips and apply to a clean face/neck after your serums and actives. This can be used as a standalone product as your moisturizer or in conjunction with a tallow balm or heavier occlusive. It will absorb quickly and will not leave a greasy feeling. After 30 mins it will completely absorb and cant be felt on the skin. Use morning and night. We recommend following up with a heavier occlusive to seal everything in like our Illuminating Salve or Purifying Resin Serum.
Ingredients:
Water, Hydroxyethyl Urea, Organic Jojoba Oil, Tallow, Ceatearyl Olivate, Sorbitan Olivate, Reishi Extract, Frankincense Resin, Myrrh Resin, Sage, Ceramide Complex (CeramideAP, Ceramide EOP, Phyto sphingosine, Cholesterol, Sodium Lauroyl Lacylate, Carbomer), Stearic Acid, Sodium Phytate, Xanthan Gum, Sodium Benzoate, Gluconalactone, and Tocopherol (Vitamin E)
Packaged in a recyclable 1-ounce black glass jar with metal screw on lid.
*These statements are not evaluated by the Food & Drug Administration. We do not claim or guarantee that our products can cure, treat, or heal any disease or won't cause irritation. We are not responsible if irritation occurs.
Share
View full details
I love this cream as soon as I tried it. It's moisturizing and absorbs without leaving you feeling greasy. No break outs as my skin can be sensitive to break outs when trying new creams. Such a wonderful clean product from Grassland Beauty. I will be telling everyone about this cream.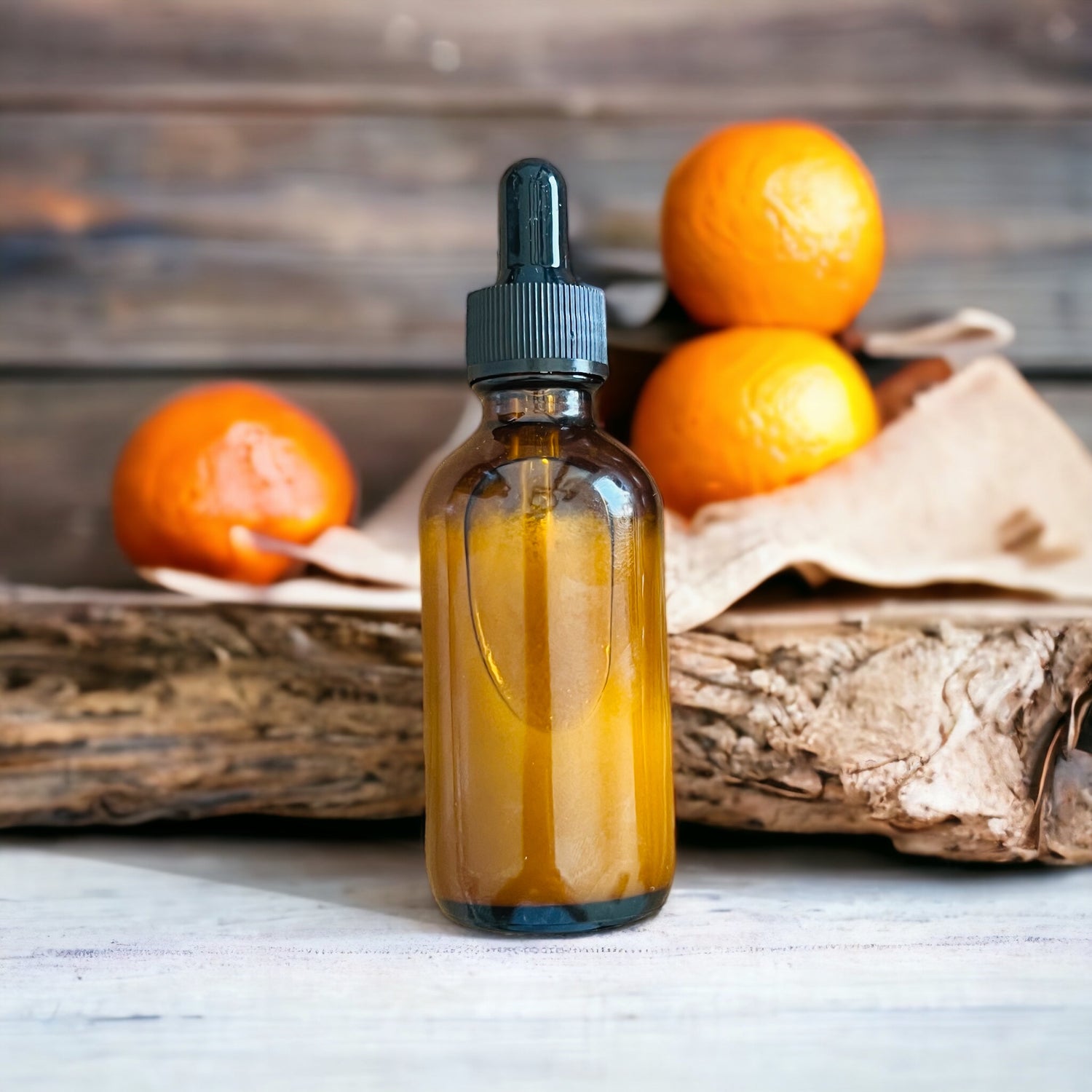 Our leave on products and our soaps
We choose to utilize what is minimally processed for our leave on skin products. We also thoughtfuly curate our formulas to provide the most benefits directly to the skin barrier. This means we do not ever use fragrance oils or essential oils in our leave on products. We do love to use them in our soap products. Check them out here: Soaps