Regular price
Sale price
$39.00 USD
Unit price
per
Sale
Sold out
The darling of the Opulence collection is our Cardamom & Tea Cleansing oil. Its formulating took much trial and error, and patience. Excellence takes time and we are pleased with the results, and we know you will be too! With an intoxicating aroma of fresh cardamom, and black and green tea your senses will be dancing and your skin will be too. The oil contains an extraction and infusion of the Cardamom, and Black and Green Teas. This process makes an extremely potent oil.
This is a one-of-a-kind cleansing oil that will clean all the dirt, makeup and grime from the day from your face and easily wash it down the drain. This applies like a regular face oil, but when water is used to wash it off it easily washes away like a regular face wash. The unique formula allows the oil to stay an oil until water is applied then it washes away like a normal cleanser. This cleansing oil will leave your skin clean, soft, and fresh.
Ingredient highlights:
Jojoba Oil- A gentle oil that is very similar to our own skins composition makes it an effective oil.
Cardamom is referred to as the Queen of spices in India, and for good reason. The skin benefits of cardamom are its natural antimicrobial properties and ability to help with inflammation. Its rich in phytonutrients that can help with blood circulation which is wonderful for skin on the face.
Black & Green Tea are not only for drinking but they also provide wonderful qualities for the skin. They can help depuff the skin by its high caffeine content. Black and Green tea are both excellent for oxidative stress or damage.
Almond Oil is a great oil for many skin types. Its a lighter oil that is high in Vitamins A & E which help with complexion.
Caprylic/Capric Triglycerides is a clear odorless oil that is made from separating the fatty acid chains in coconut or palm oil and combined with glycerol. This process makes is a very shelf stable oil that is more easily absorbed through the skin. Its more lightweight and nourishing than coconut or palm oil alone without the heaviness.
Olive Oil PEG 7 Esters is naturally derived from olive oil. They are rich water-soluble lipids that adds moisture to your skin and emollience. It's this ingredient that binds to the oil and allows it wash off easily.
Who is this for? We always recommend a patch test. This cleansing oil is safe for all skin types.
How to Use 
Squirt out a quarter sized amount into your palm and gently rub into your entire face. Do this on a completely dry face. We recommend rubbing for up to a minute to break up the dirt and oil. Then splash warm water onto your face to remove the excess. It will wash away easily. Gently dry your face afterwards.
Ingredients:
Organic Jojoba Oil, Caprylic & Capric Triglycerides, Organic Sweet almond Oil, Castor Oil, Organic Cardamom, Black Tea (Orange Pekoe), Green Tea (Himalayan), Olive Oil PEG-7 Esters.
Packaged in a recyclable 4-ounce glass pump bottle.
*These statements are not evaluated by the Food & Drug Administration. We do not claim or guarantee that our products can cure, treat, or heal any disease or wont cause irritation. We are not responsible if irritation occurs.
Share
View full details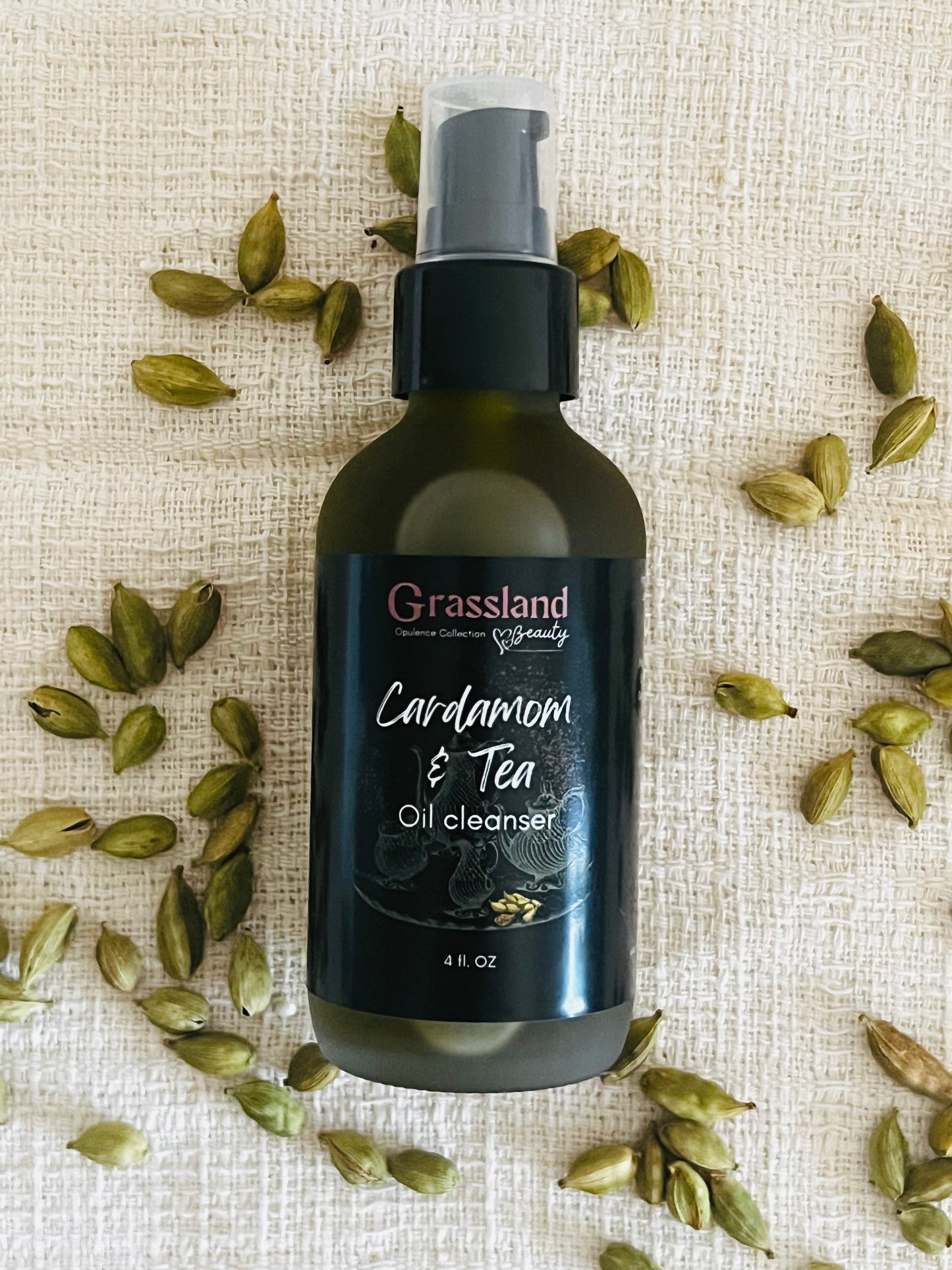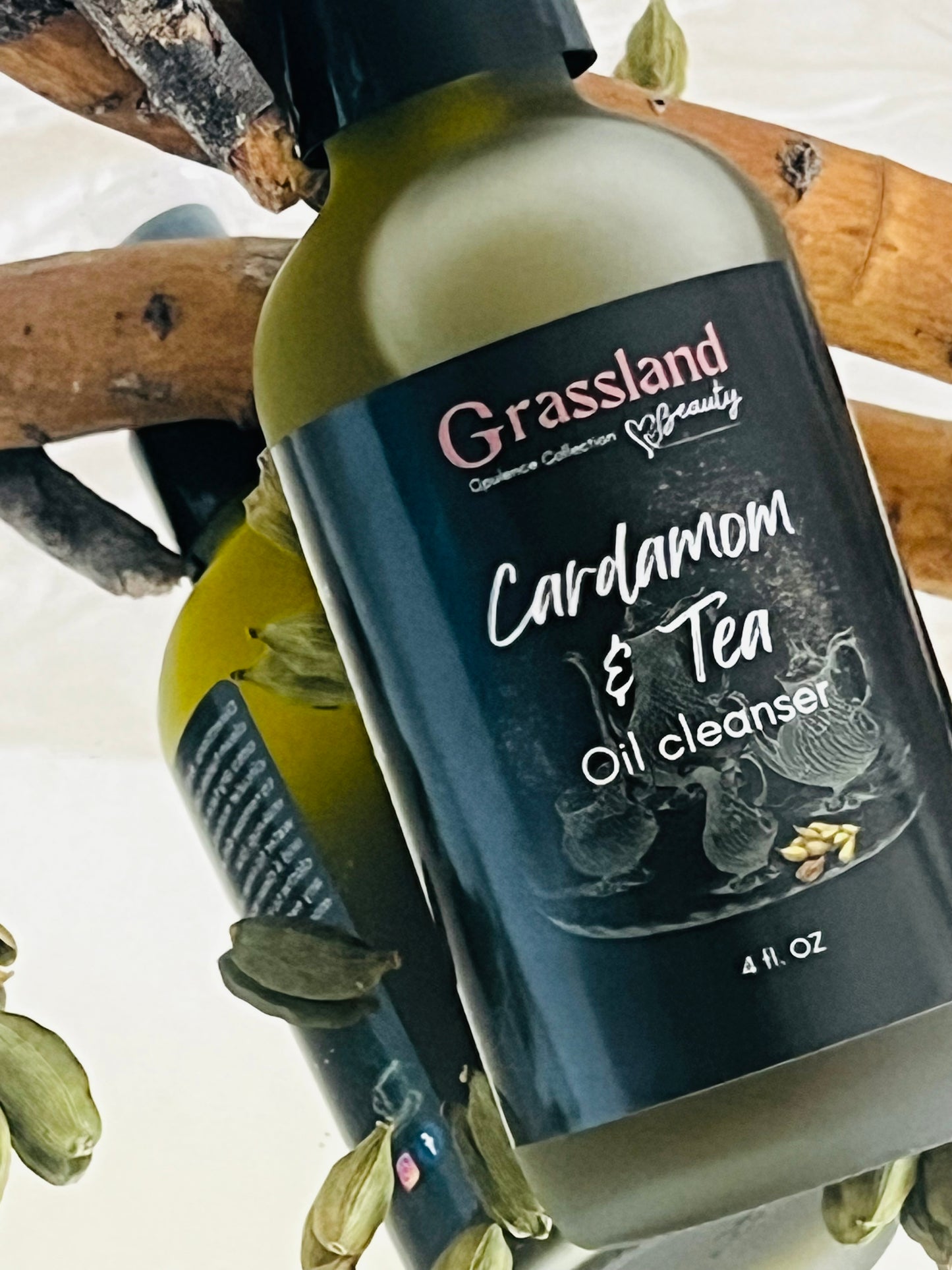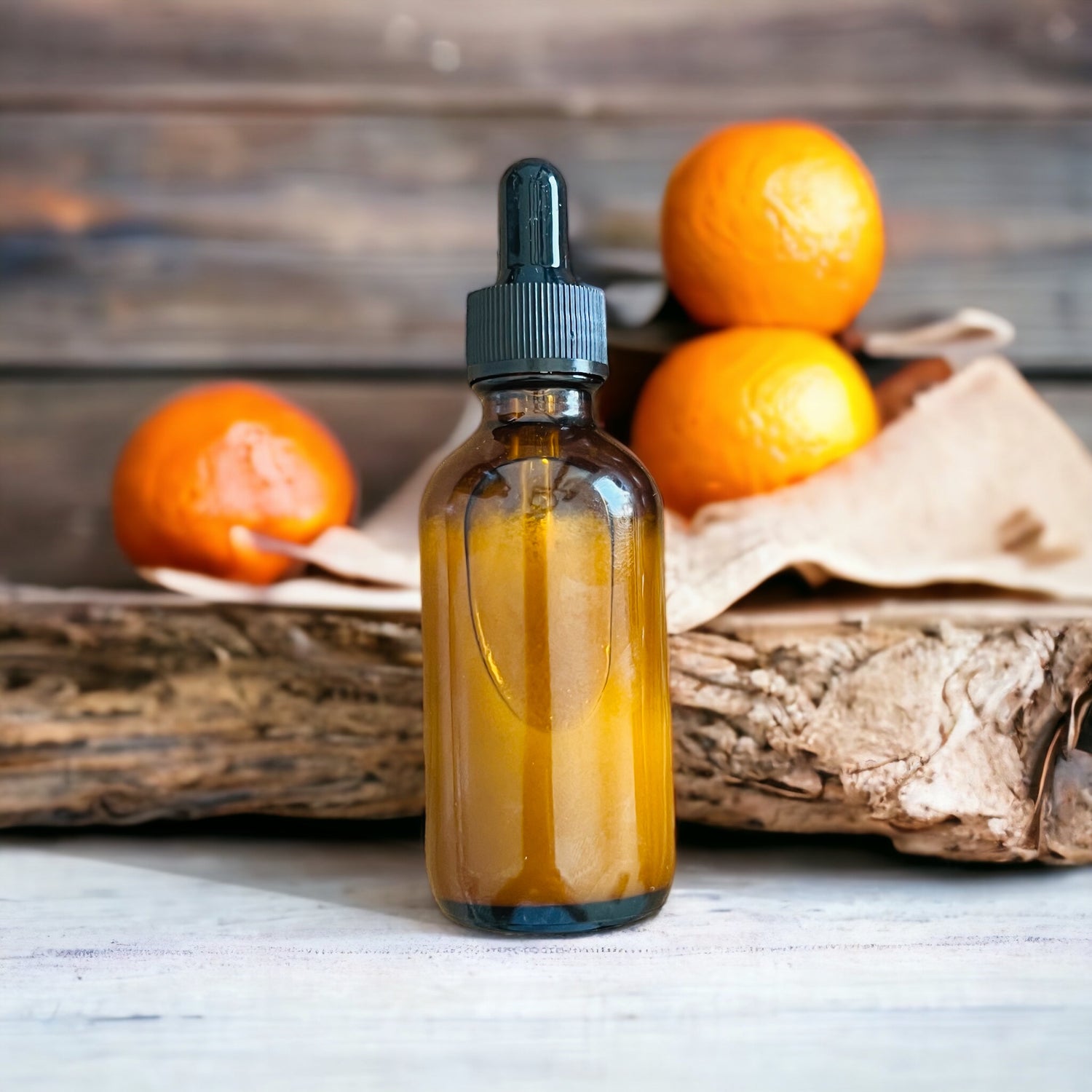 Our leave on products and our soaps
We choose to utilize what is minimally processed for our leave on skin products. We also thoughtfuly curate our formulas to provide the most benefits directly to the skin barrier. This means we do not ever use fragrance oils or essential oils in our leave on products. We do love to use them in our soap products. Check them out here: Soaps