Regular price
Sale price
$25.00 USD
Unit price
per
Sale
Sold out
When we made this Tallow Stick, we made it with intention. This tallow stick is multi use in the way that it can be used as a diaper rash rub, a chapped skin rub, a mild deodorant, it can be used anywhere on the body including the lips. There are no synthetic fragrances or essential oils, so it is safe for any skin type.
This stick has multiple uses, from a body a face balm with coverage from zinc oxide, to a baby balm, diaper rash balm and it can even be used as chapstick. The zinc oxide amount isnt extremely high so it wont leave a white cast.

This Tallow Stick has non nano zinc oxide which is a natural skin protectant combined with arrowroot powder which has many vitamins and minerals and can provide relief to rashes or skin irritations and help with keeping moisture in check. Beeswax is a natural antibacterial, and a humectant. This has Organic extra virgin olive oil which is a powerful moisturizer for skin. This Tallow Stick is unscented. Zinc has a tendency to leave a light white film, just rub this in if you see it. It can be used anywhere on the body. This product works great right after a nice clean shower and shave. It melts into the skin and soothes it while protecting it.
Options: Unscented, or Lavender
The lavender is infused into the tallow and extra virgin olive oil infused with lavender, and has a mild scent which gets stronger as it's rubbed in.


Size 2 Ounces in a twistable tube
Ingredients: Tallow, Beeswax, organic Extra Virgin Olive Oil, Arrowroot powder, non-nano Zinc Oxide.
Share
View full details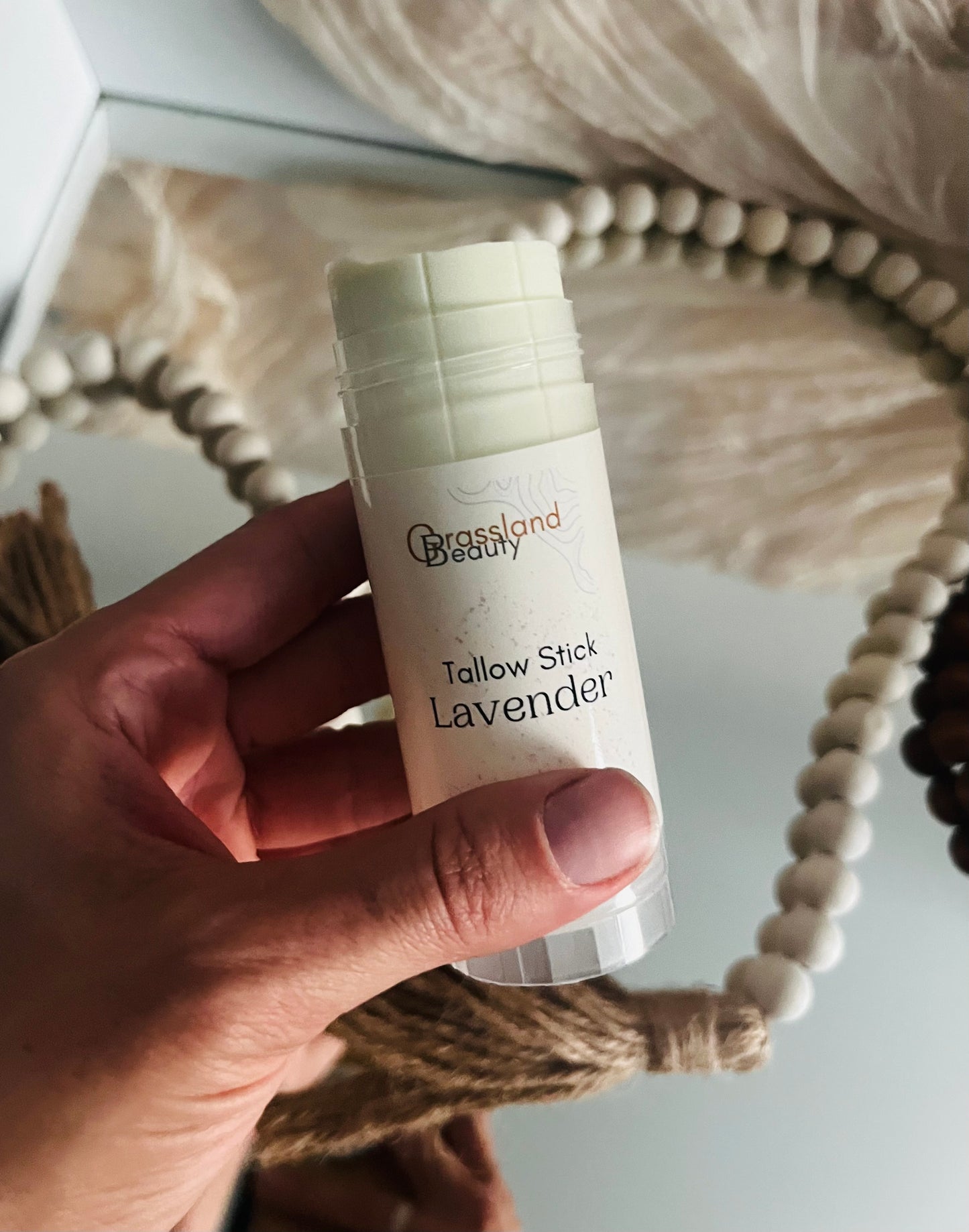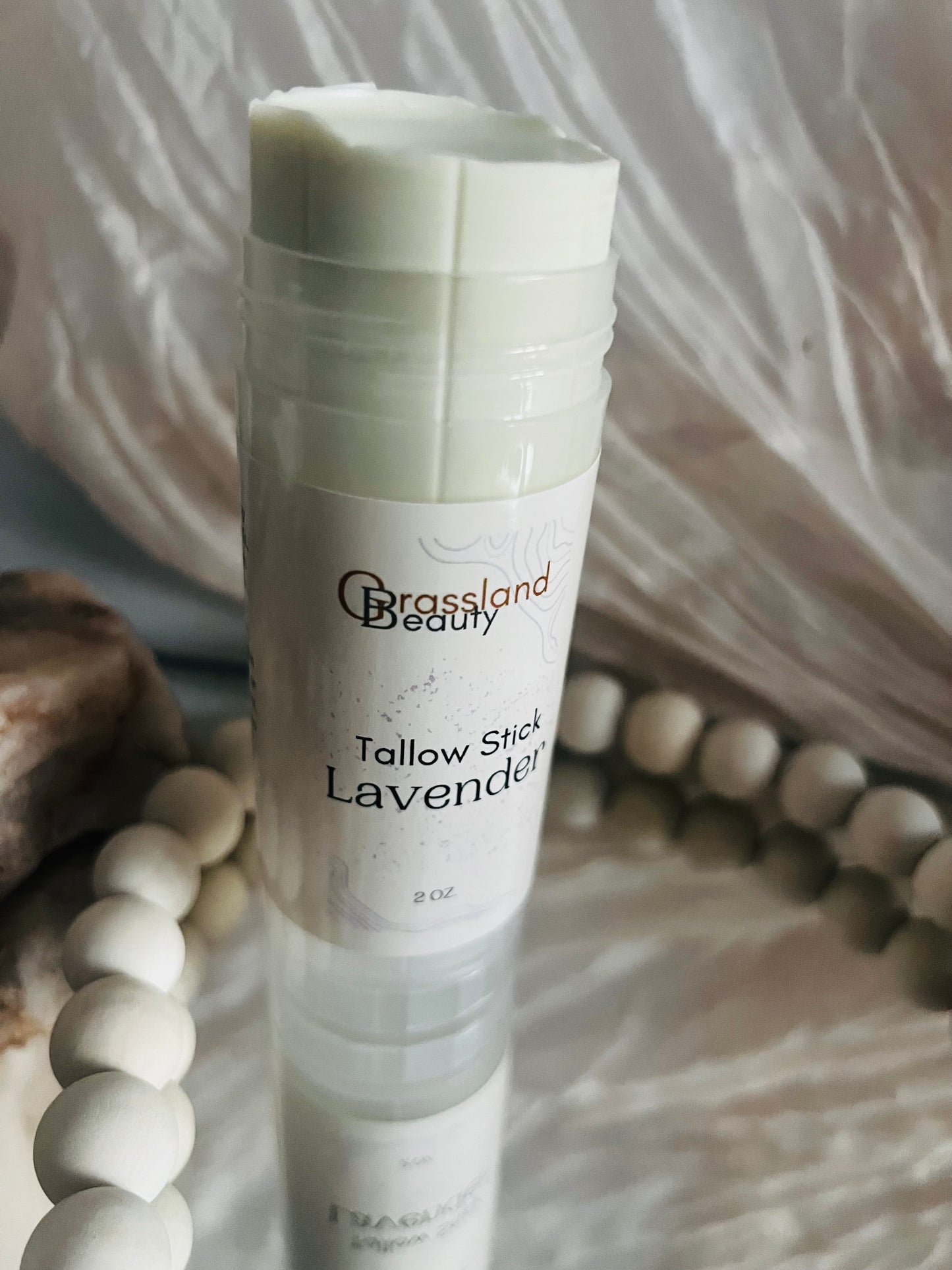 So smooth!
Awesome product, went on smoothly. Lasted hours. It didn't have a beefy smell like I thought it would.
Amazing!
Jens tallow sticks are absolutely amazing. They are the perfect consistency. I use this for EVERYTHING. From a moisturizer to a diaper rash cream as well. To a deodorant. It's so awesome. I love how multi use it is. And it lasts forever!
The Holy Grail of Deodorant
I feel like I have tried just about every single natural deodorant out there. I THOUGHT that I needed a baking soda based product because of how much I sweat. I cannot believe how amazing this product has worked for me! This has been a game changer. My clothes are no longer covered in pit grime or sweat. This helps keep me dry and stink free throughout the day. This is now my forever deodorant stick!
Said goodbye to Each & Every
I downloaded the Yuka app and scanned my beloved Each & Every deodorant and was surprised it had such a low score compared to my husbands arm & hammer. When I came across this site I read how the owner used this as a deodorant so decided to give it a try. I personally did not go through a period of smelling but I'll report back after a full AZ summer. I am going to try the lavender scent as well, I think I found my new go to deodorant!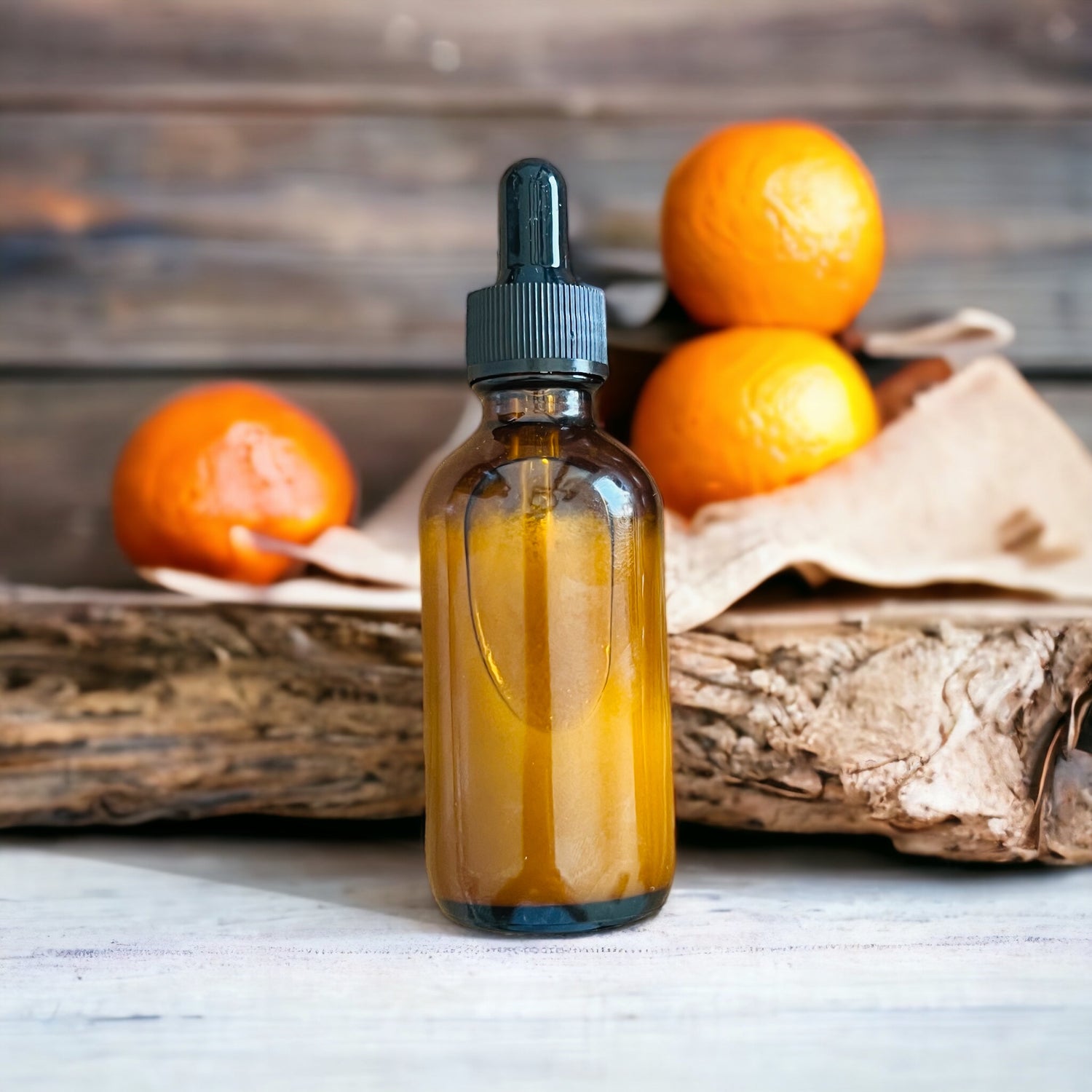 Our leave on products and our soaps
We choose to utilize what is minimally processed for our leave on skin products. We also thoughtfuly curate our formulas to provide the most benefits directly to the skin barrier. This means we do not ever use fragrance oils or essential oils in our leave on products. We do love to use them in our soap products. Check them out here: Soaps