Regular price
Sale price
$27.00 USD
Unit price
per
Sale
Sold out

Introducing our Sea Buckthorn Eye Cream, ideal for tired eyes in need of a little extra care. This remarkable eye cream is a full of effective ingredients, specially crafted to combat bags, crow's feet, and drooping skin around your delicate eye area.
What sets our Creamy Healing Eye Cream apart is its potent blend of carefully selected actives that work in harmony to give your eyes the tender loving care they deserve. Let's explore the ingredients within this transformative cream:
Sea Buckthorn Berry Oil: Known for its incredible healing properties, Sea Buckthorn Berry Oil is the star of this formulation. Packed with vitamins, antioxidants, and essential fatty acids, it helps to reduce inflammation and promote skin regeneration, leaving your eyes looking refreshed and revitalized.

Squalane: This natural moisturizer helps to lock in hydration, making it perfect for combating dryness and maintaining the skin's natural elasticity. Squalane ensures your skin stays supple and smooth.

Green Tea Extract: A potent antioxidant, Green Tea Extract fights off free radicals that can accelerate the aging process. It soothes and rejuvenates tired eyes while reducing puffiness.

Amino Acids and Proteins: These vital components nourish the sensitive under-eye area, helping to strengthen the skin. Amino acids and proteins support collagen production, helping to reducing the appearance of fine lines and wrinkles.
Our Creamy Healing Sea Buckthorn Berry Oil Eye Cream boasts a soft, fast-absorbing texture that won't weigh you down. It's light enough for daily use, ensuring that your skin receives the pampering it needs without feeling heavy or greasy.
To make the most of our Creamy Healing Sea Buckthorn Berry Oil Eye Cream, follow these simple directions for a revitalizing skincare routine:
Begin with a gentle cleansing of your face to remove any impurities and makeup residue. Ensure your skin is clean and dry before proceeding.
Apply any serums to your face, ensuring you cover the desired areas. Allow the serums to absorb fully into your skin before moving on to the eye cream.
 Application
Dispense a small amount of the Creamy Healing Sea Buckthorn Eye Cream onto your fingertip. A little goes a long way, so start with a tiny amount on the tip of your clean fingertip.

Using your ring finger (it exerts the least pressure), gently dot the cream around the entire eye area. Be careful not to tug or pull at the delicate skin.

With the same finger, gently rub and pat the cream into the skin around your eyes using a light, upward motion. Start from the inner corners and work your way outward. Continue this gentle massage until the cream is fully absorbed.
After allowing it to fully absorb into your skin, proceed with your regular moisturizer for the rest of your face. Apply it as usual, avoiding the eye area.For best results, use the Sea Buckthorn Eye Cream both in the morning and at night as part of your skincare routine. Consistency is key to achieving the desired benefits.
By following these simple steps and incorporating our eye cream into your daily skincare regimen, you can nurture your delicate eye area, softening the signs of tiredness and leaving your eyes looking and feeling refreshed.
Ingredients: Rose (damascae) Hydrosol, Squalane Oil, Sea Buckthorn Berry Oil, Glycerin, Green Tea Extract, Xanthan Gum, Propanediol, Jasmine & Crataegeus Manogyna Flower Extracts, Citric Acid, Ceatearyl Olivate & Sorbitan Olivate, Caprylic Triglycerides, Gluconolactone & Sodium Benzoate (preservative), Silk Amino Acids, Tocopherol (vitamin E).
Packaged in a .5-ounce or 14.17 grams glass jar
*These statements are not evaluated by the Food & Drug Administration. We do not claim or guarantee that our products can cure, treat, or heal any disease or wont cause irritation. We are not responsible if irritation occurs.
Share
View full details
Wow!
This eye cream is the best I've ever tried for puffy eyes and I've tried many. I'm 62 and had tried numerous eye cream to help with my puffy eyes and nothing has worked like this. I use it in the morning and at night. I'm hoping as time goes on I will get better and better results, however I'm so happy with them already. I ordered a 2nd jar right away so I wouldn't be without it.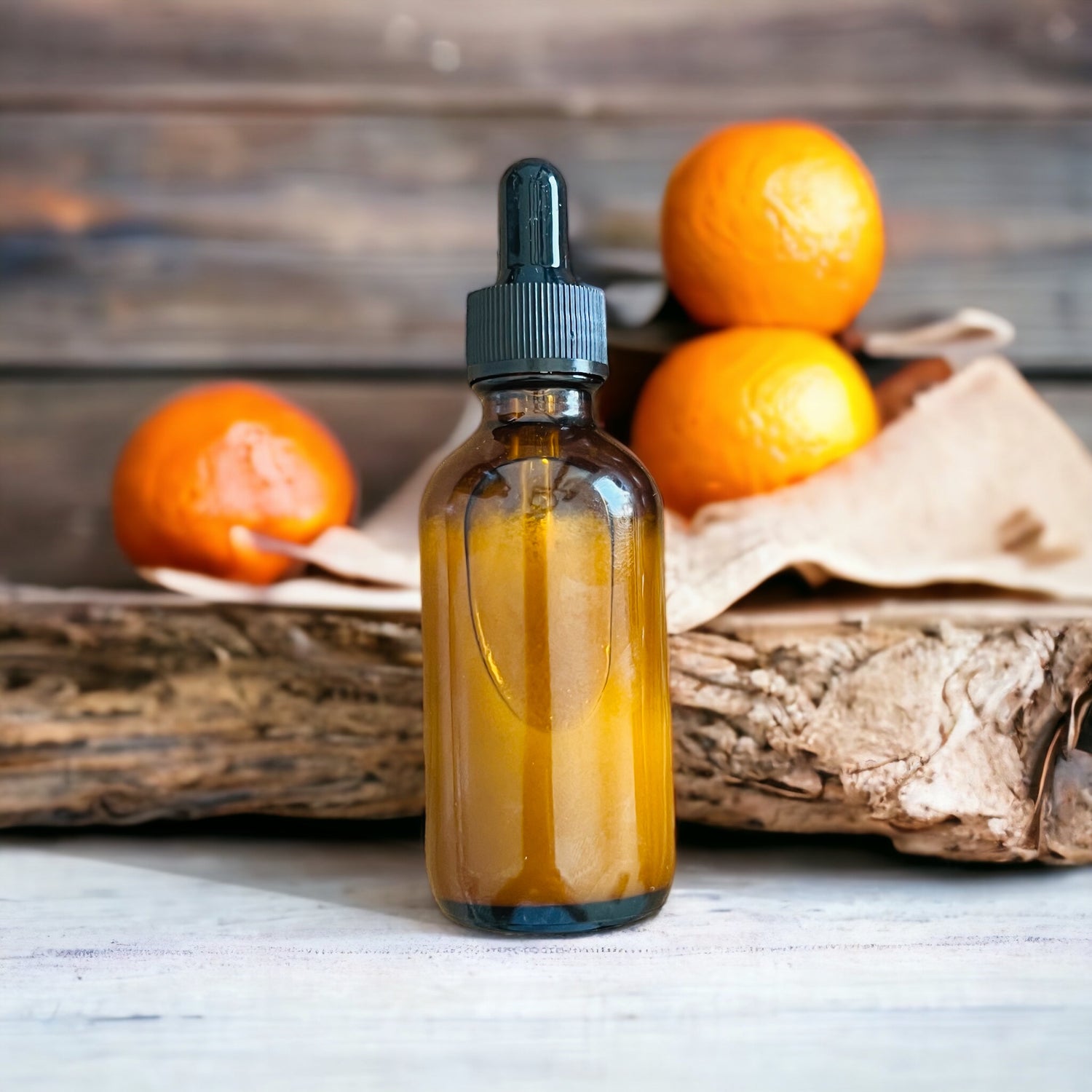 Our leave on products and our soaps
We choose to utilize what is minimally processed for our leave on skin products. We also thoughtfuly curate our formulas to provide the most benefits directly to the skin barrier. This means we do not ever use fragrance oils or essential oils in our leave on products. We do love to use them in our soap products. Check them out here: Soaps