Regular price
Sale price
$38.00 USD
Unit price
per
Sale
Sold out

Introducing our Desert Dew Vitamin C Serum, a potent blend of gentle naturally derived desert botanical ingredients, and actives meticulously crafted to provide your skin with the nourishment it craves.
Key Benefits:
Powerful Antioxidant Protection: Our Vitamin C Serum is packed with a high concentration of pure, pharmaceutical-grade Tetrahexyldecyl Ascorbate, a very stable antioxidant that defends your skin against free radicals and environmental stressors. This protection helps to reduce the signs of premature aging, such as fine lines, wrinkles, and dark spots.  

Brighter and Smoother Skin: With consistent use, our serum can visibly brighten your skin and help improve texture. Vitamin C is known for its ability to help fade pigmentation irregularities, leaving you with a more even complexion and a natural glow.

Collagen Production: Vitamin C plays a crucial role in helping your skin with firmness and elasticity. Over time, this can lead to firmer, plumper skin, reducing the appearance of sagging and promoting a youthful, revitalized look.

Hydration and Moisture: We've incorporated Caprylic Triglycerides, Creosote extracts and Creosote oil into our formula to provide deep hydration, ensuring your skin stays moisturized throughout the day. This helps to create a soft, supple texture and diminishes dryness or flakiness.

Gentle and Suitable for All Skin Types: Our serum is formulated to be gentle on your skin, making it suitable for all skin types, including sensitive skin. It's free from harsh chemicals and parabens, ensuring a safe and effective experience.

How To use: Incorporating our Vitamin C Serum into your daily skincare regimen is effortless. Simply apply a small amount to clean, dry skin in the morning and/or evening before your moisturizer. Allow it to absorb fully before proceeding with the rest of your routine.
Experience the benefits of this amazing Serum and begin a journey to reveal your skin's natural radiance and vitality. Rediscover your skin's youthful glow and embrace the confidence that comes with a healthier, more vibrant complexion. Elevate your skincare routine with our Desert Dew Vitamin C Serum.
Our water-based serum boasts a luxurious and lightweight texture that your skin will absolutely love. It has been meticulously formulated to provide a refreshing and hydrating sensation that is fast absorbing.
Results will vary but you will typically see a difference in overall texture and tone of your skin within 4 weeks of daily use. 



Who it's for? 
All skin types
Directions: Apply on a freshly washed face as the first step in your routine after washing. Apply a dime sized amount in palm and gently massage into whole face, neck and chest area including eyelids. Allow to dry before applying other products.
Ingredients: 
Aloe Vera & Basil Hydrosol, Tetrahexyldecyl Ascorbate (Vit C 5%), Green Tea Extract, Hyrdroxyethyl Urea, Jojoba Oil, Organic Creosote, Creosote Extract, Sodium Benzoate & Gluconolactone (Preservative), Sodium Phytate, Xanthan Gum, Tocopherol (Vitamin E).
Packaged in a 1 oz dropper bottle
*These statements are not evaluated by the Food & Drug Administration. We do not claim or guarantee that our products can cure, treat, or heal any disease or wont cause irritation. We are not responsible if irritation occurs.
Share
View full details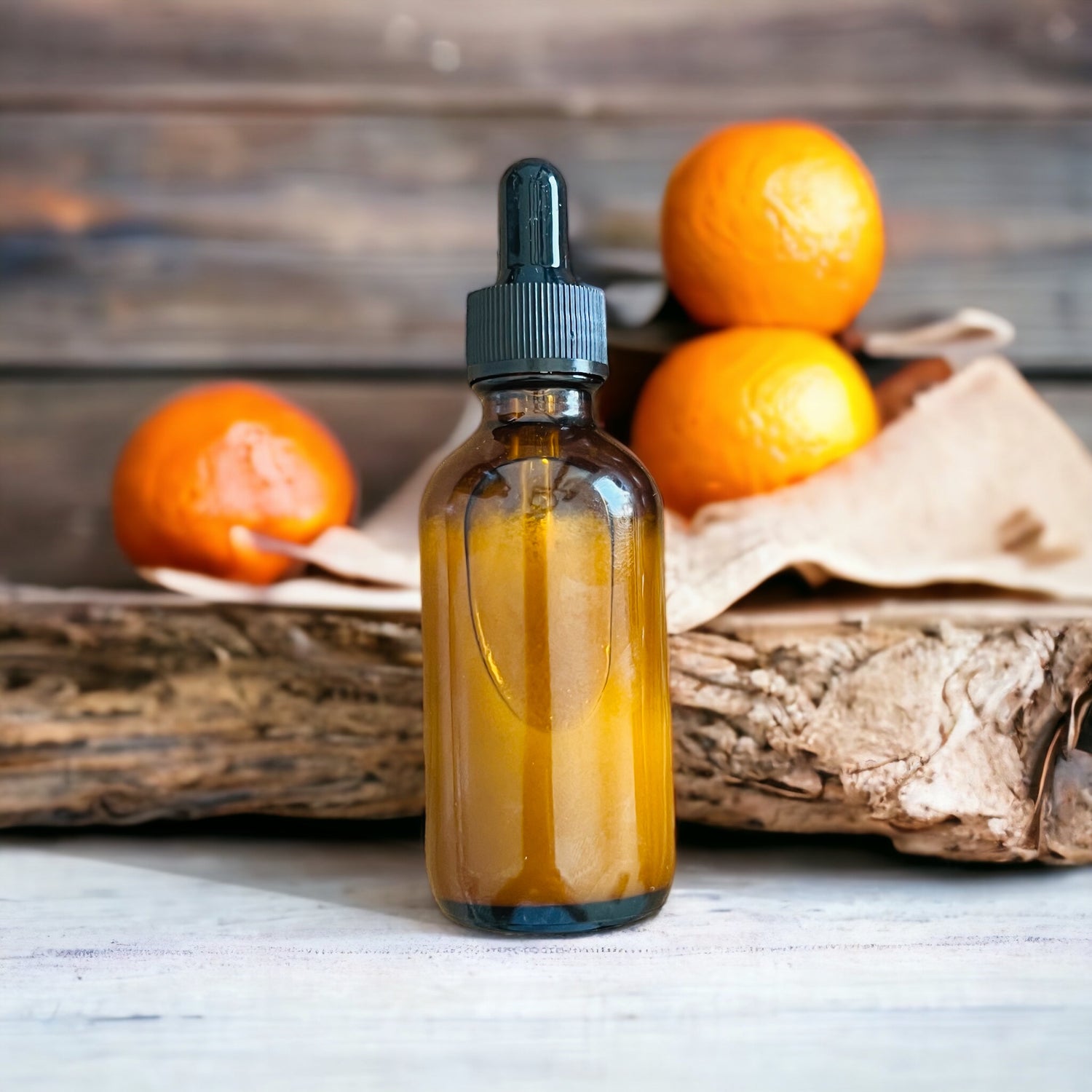 Our leave on products and our soaps
We choose to utilize what is minimally processed for our leave on skin products. We also thoughtfuly curate our formulas to provide the most benefits directly to the skin barrier. This means we do not ever use fragrance oils or essential oils in our leave on products. We do love to use them in our soap products. Check them out here: Soaps