Regular price
Sale price
$24.00 USD
Unit price
per
Sale
Sold out
Our Grass-Fed Beef Tallow Balm, meticulously rendered to the highest quality standards. Crafted exclusively with organic cold-pressed extra virgin olive oil, this tallow is derived from the kidney fat, rich in Conjugated Linoleic Acid, Palmitic, and Stearic Acid—a remarkable super fat with the power to rejuvenate even the most damaged and sensitive skin.
Perfectly suited for exceptionally sensitive skin, including babies, this tallow balm has demonstrated efficacy in addressing a wide range of skin concerns, from severe dryness to rashes and irritations. Our exclusive source for tallow is a single, trusted ranch in Arizona.
Key Features:
Ingredients: Beef Tallow and a touch of Organic Extra Virgin Olive Oil.
A little goes a long way! Apply sparingly to avoid a heavy, greasy feeling.
While our unique dry rendering method may impart a faint beefy aroma, it quickly dissipates upon application, becoming undetectable within minutes. This method preserves all the vital nutrients and maintains tallow's raw essence, which may carry a slightly stronger scent. For those new to tallow, this initial aroma may seem unusual, but rest assured, you're applying the most nutrient-dense form of tallow, particularly beneficial for the skin and safe for children.
Experience the natural goodness and skin-loving properties of our Grass-Fed Beef Tallow Balm
Due natural state of our product the color can vary from batch to batch.
Packaged in recyclable 8-ounce glass jars.
*These statements are not evaluated by the Food & Drug Administration. We do not claim or guarantee that our products can cure, treat, or heal any disease or wont cause irritation. We are not responsible if irritation occurs.
Share
View full details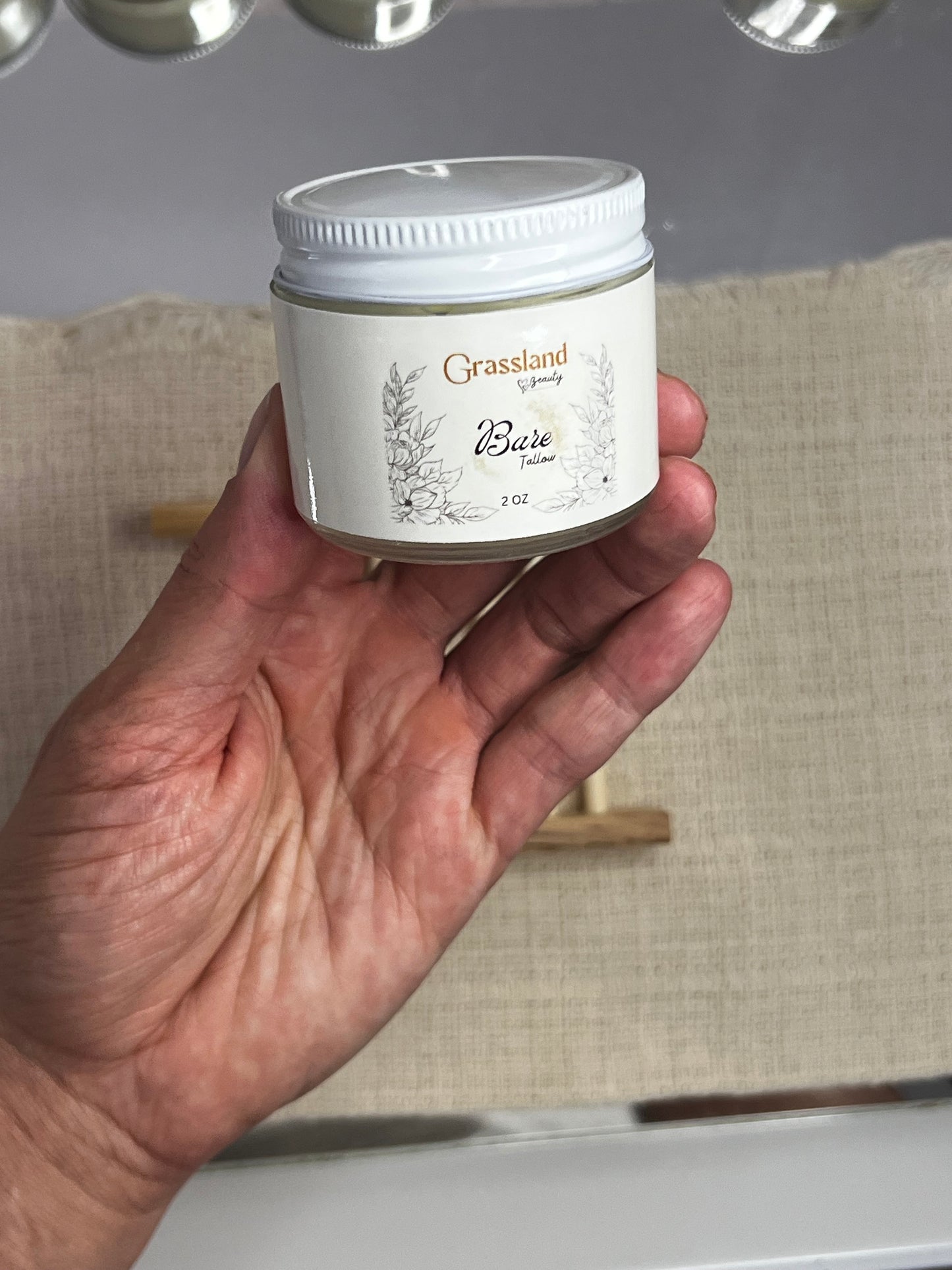 Amazing product! Definitely will be returning, customer service is also great and unmatched. Highly recommend!
Miracle Balm
WOW!! Not only was the customer service absolutely fabulous (Jennifer and I had a lot of back and forth and she was so patient and kind the whole time), but the tallow balm has somehow made my skin better?? I have been combining the mint hydrolosis and the bare tallow after every shower and almost every morning. My skin doesn't get dry through the day and I have had no pimples, breakouts, ANYTHING!! I usually something so greasy just because my skin is that dry, but this is not even a little greasy. The smell is so neutral, almost non existent. I cannot say enough how glad I am to have this balm! Thank you, Jennifer! You and your products are WONDERFUL and I am so excited to order more soon!!
Will be buying again!
Love this product! I have ordered it twice already and plan on purchasing again. I love tallow products and have tried a few different ones but this one has truly helped my skin become smoother and softer!
Works great
My face looks and feels great. Thx
My favorite tallow balm so far!! I've tried 2 others and I love this one very much. Feels good on my skin and I like the consistency of it.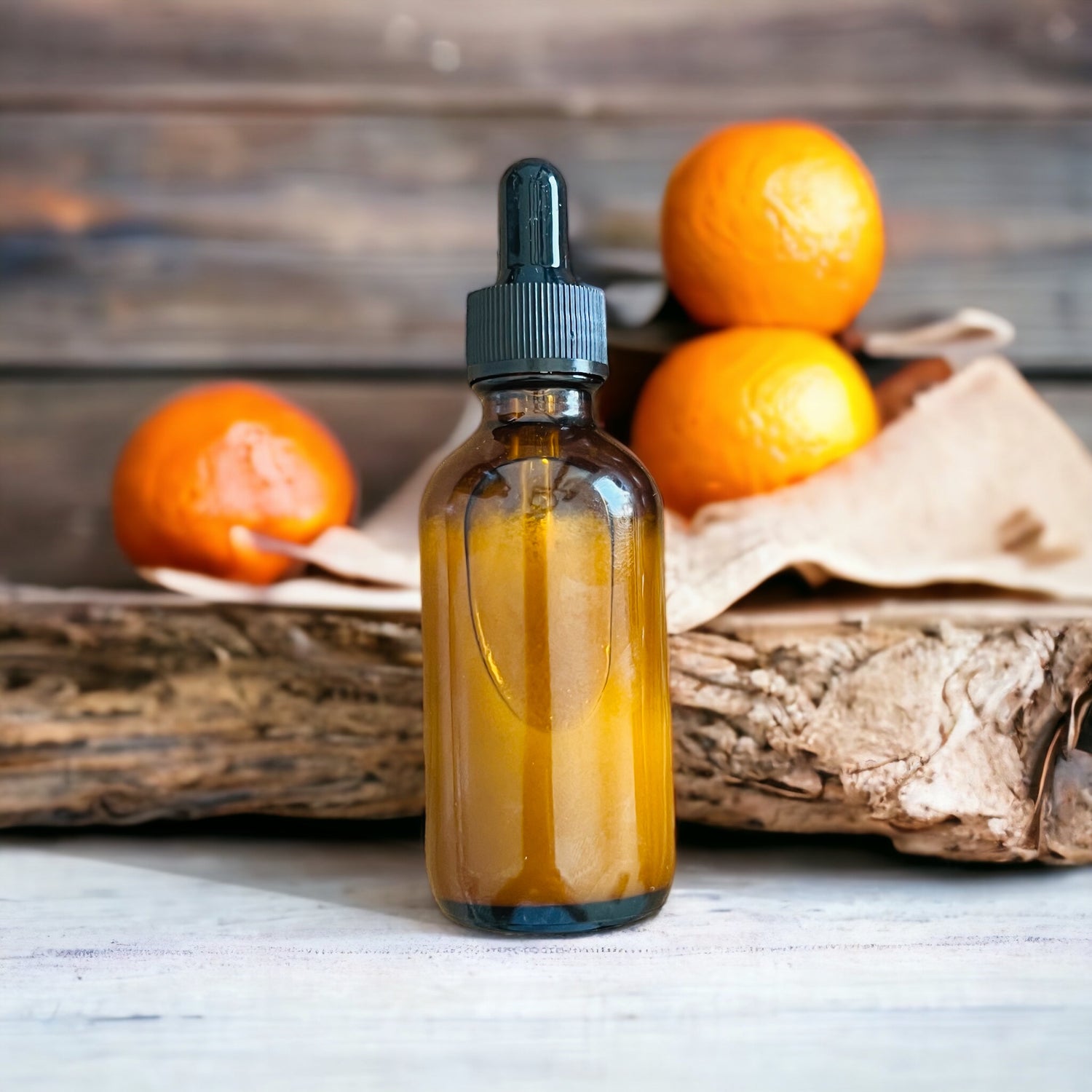 Our leave on products and our soaps
We choose to utilize what is minimally processed for our leave on skin products. We also thoughtfuly curate our formulas to provide the most benefits directly to the skin barrier. This means we do not ever use fragrance oils or essential oils in our leave on products. We do love to use them in our soap products. Check them out here: Soaps